Loreta Haaker; —Lima / NYC

Loreta designs distinctive and playful objects that create powerful experiences.


Her work is characterized by precise and ingenious solutions with a poetic twist. Each project is often infused by memories of her childhood in Peru, her connection with "the real and the magical" from Latin America, and influenced by contemporary design and trends.


In 2010, Loreta was featured by Cosas Design magazine as one of the top emerging designers Made in Peru. Since then her work has been shown in Lima, Milan, Miami and New York. Her skills and experience extend from design thinking and concept development to exploration and making.


Currently, Loreta works from Lima as a freelance designer in various fields such as furniture, soft-goods, packaging, food design, and product photography. She has also collaborated with sustainable fashion brand Port Zienna as set designer, and with world–renowned chef Gaston Acurio as tableware designer.
Industrial Designer
Loreta Haaker is a graduate of the Master's of Industrial Design at Pratt Institute, and holds a Bachelor's in Industrial Design from PUCP.
︎
DSGN. 001
FURNITURE
TWIN STOOLS (2015)

The twins are based on the concept of fraternal twins. Genetically similar but not identical, each one has their own personality and features that make them unique. The stools work independently, but also look perfect when paired together. Both complement each other in a geometrical and proportional way.
DSGN. 002
WEARABLES
RAINPOCKET (2016)

Rainpocket is a different type of backpack. When unfolds, the hidden emergency-rain wearable keeps you (cool and) dry. Compact, lightweight and featuring versatile straps, it can be carried like a handbag or a backpack. It will ensure you don't get caught out.
DSGN. 003
FOOD DESIGN
HIP*SICLES (2015)

Inspired by memories of childhood summers and love for frozen ice pops, Hip*sicles rethink the experience of eating popsicles. The (experimental) food design project started with a simple idea: to imbue it with a sense of futuristic wonder and a bit more "hipness". Hip*sicles offer an innovative formal solution in a unique multifaceted edible that breaks the norm. The result is a frozen popsicle with smooth and geometric surfaces that both visually and tastefully delights.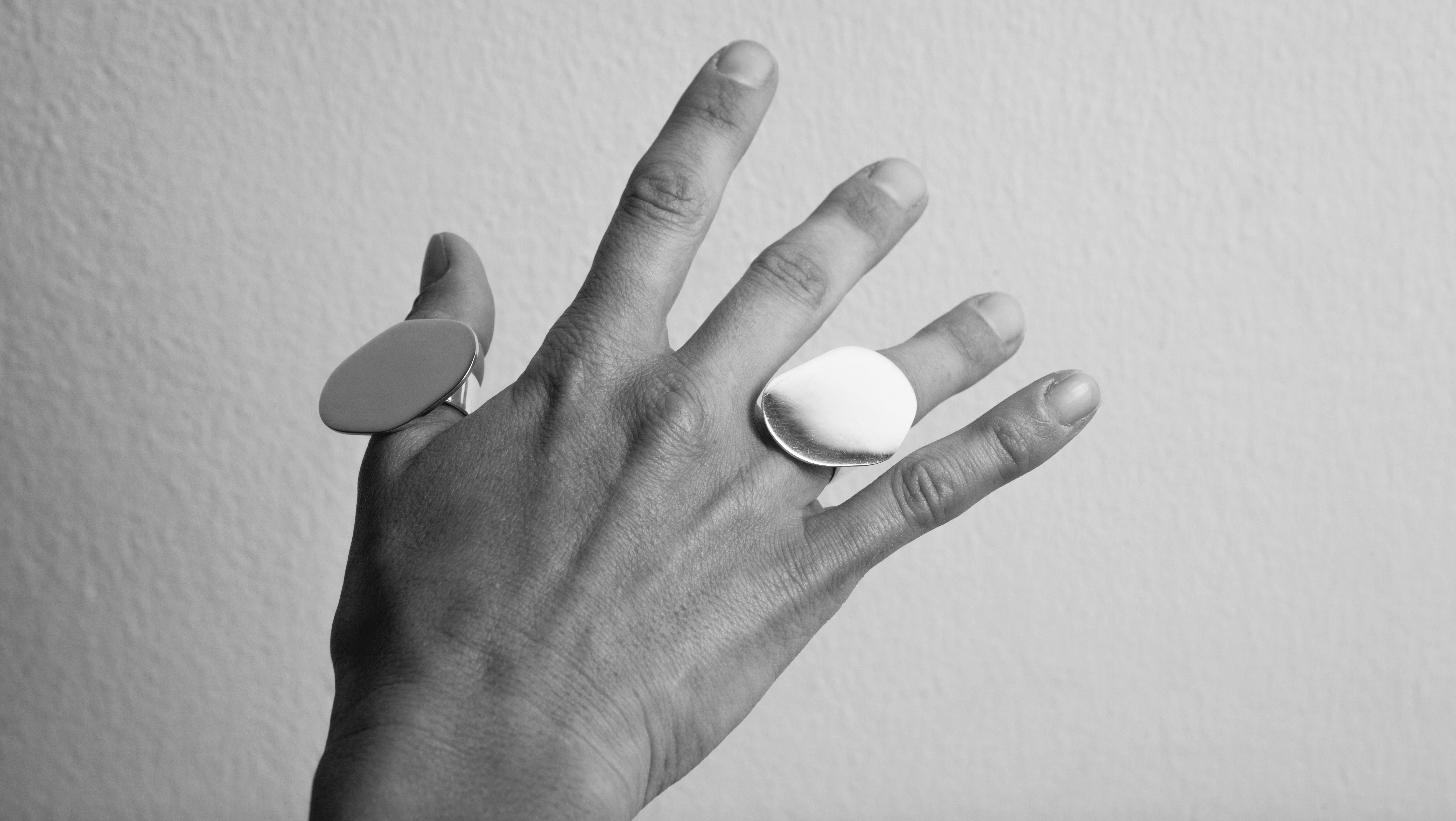 DSGN. 004
ACCESORIES
MINIMAL (2018)

Minimal is a small collaboration created by Loreta Haaker for
Port Zienna
Collection No. III — shown during Lima Fashion Week 2018. Inspired by Nature and influenced by concepts of Modern Art and Design, this collection of wearable pieces consists of handcrafted silver jewelry and woven straw hats, designed with a focus on minimal form, natural materials and versatile use.
All pieces are sustainably made in Peru by local artisans using natural fibers and native metal.